Rishi Sunak hailed his "strong and united team" at his first Cabinet meeting following the dramatic reshuffle that saw Lord David Cameron appointed Foreign Secretary and Suella Braverman sacked.
The reshuffle, which has angered some on the Tory right, has seen Sunak loyalists appointed to senior posts as the Prime Minister bids to revive his electoral fortunes.
Surrounded by a new-look Cabinet following the sacking of Mrs Braverman, Mr Sunak promised "big, bold decisions that will drive change".
With Lord Cameron attending his first Cabinet since his resignation as Prime Minister in 2016, Mr Sunak offered a "warm welcome to those for whom it's their first Cabinet and also a welcome to those for whom it may not be their first time".
He said: "Our purpose is nothing less than to make the long-term decisions that are going to change our country for the better.
"I know that this strong and united team is going to deliver that change for everybody."
The Prime Minister faces a crunch week ahead, with new inflation figures and the Supreme Court's Rwanda ruling expected on Wednesday.
Chancellor Jeremy Hunt will also deliver his autumn statement next week.
The ruling by top judges on the landmark policy to "stop the boats" crossing the Channel will be a key moment in Mr Sunak's premiership.
The ousted Mrs Braverman, a vocal champion for the scheme who warned on Monday she will have "more to say in due course", could add to pressure by championing leaving the European Court of Human Rights if the Government loses the appeal.
The reshuffle is designed to prepare the Tories for the next general election, but it has also risked inflaming the rift in the Conservative Party.
Former minister Dame Andrea Jenkyns submitted a furious letter of no confidence in Mr Sunak to the Tory backbench 1922 Committee as a result of the decision.
Deputy Tory chairman Lee Anderson was among hardline MPs at a Commons meeting where concerns were shared about Mrs Braverman's ousting after she accused the police of bias.
Conservative former Cabinet minister Sir Jacob Rees-Mogg said the reshuffle would not help the Tories win the next election, suggesting it will benefit the Reform party founded by Nigel Farage.
New party chairman Richard Holden sought to play down tensions on Tuesday, stressing the need to focus on the Labour opposition and pitching his party as a "broad church".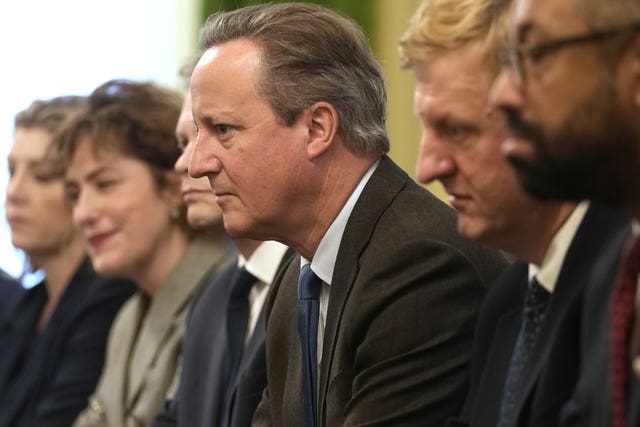 "What we don't do is have small splinter parties ahead of a general election and then a deal cooked up behind the scenes," he told BBC Radio 4's Today programme.
"What you see is a broad church, Conservative Party with a common goal, united together in what it is deciding to put forward to the country."
Mr Holden, elected in 2019 for the so-called red wall seat of North West Durham, replaced Greg Hands following a string of by-election losses and a mauling in council contests during his nine months in charge.
James Cleverly was made Home Secretary as he was moved from the Foreign Office to make way for Lord Cameron, while promotions included Victoria Atkins to Health Secretary and Laura Trott to Treasury Chief Secretary.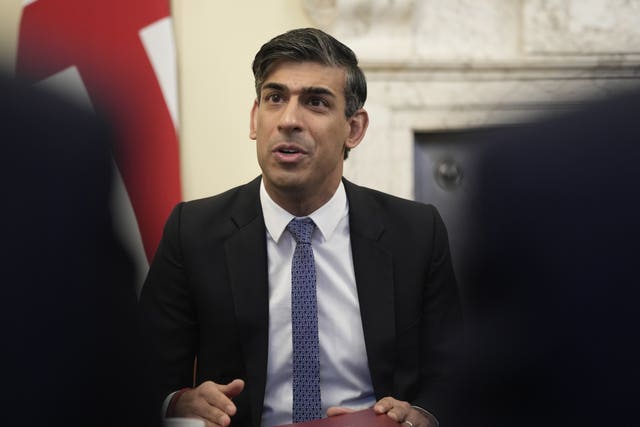 In a conciliatory move to the Tory right, GB News presenter and former work and pensions secretary Esther McVey was brought back into Government as a minister without portfolio.
The return of Lord Cameron, who quit Number 10 after his defeat in the Brexit referendum seven years ago, came as a massive shock in Westminster. But past views, including his closeness with China, have come under renewed scrutiny.
He has also been critical of Mr Sunak's scrapping of the northern leg of HS2 during a conference speech in which the Prime Minister distanced himself from the legacy of his predecessors.
Lord Cameron also faces questions over the Greensill affair, in which he privately lobbied ministers in an attempt to win Greensill Capital access to an emergency coronavirus loan scheme.
The Commons Treasury Committee said the former MP displayed a "significant lack of judgment" but cleared him of breaching lobbying rules.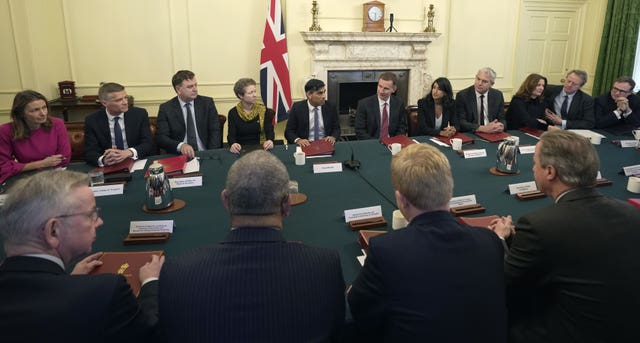 Lord Cameron, in his first interview since taking up the Cabinet role, said the row was "in the past" and that he had quit all roles upon entering government.
Downing Street said the "established process" was followed for the appointment of the Foreign Secretary, with the involvement of the Prime Minister's ethics adviser Sir Laurie Magnus.
"The preliminary discussions had taken place with the Foreign Secretary in consultation with the independent adviser on ministers' interests to ensure all relevant interests will be managed appropriately and that new steps, if necessary, are taken to mitigate any potential or perceived conflicts of interest," the Prime Minister's official spokesman said.