A mother and father who murdered their "perfect" baby son on Christmas Day have been jailed for life and will serve respective minimum terms of 27 and 29 years.
Shannon Marsden and Stephen Boden inflicted 130 separate injuries on 10-month-old Finley Boden before his fatal collapse in 2020, including 71 bruises, 57 bone breaks and fractures, and burns.
Finley had fractures to his collarbones and thighs, while his pelvis had been broken in two places, possibly from sustained "kicking or stamping", with injuries likened to a multi-storey fall.
He also had two burns on his left hand – one "from a hot, flat surface", the other probably "from a cigarette lighter flame".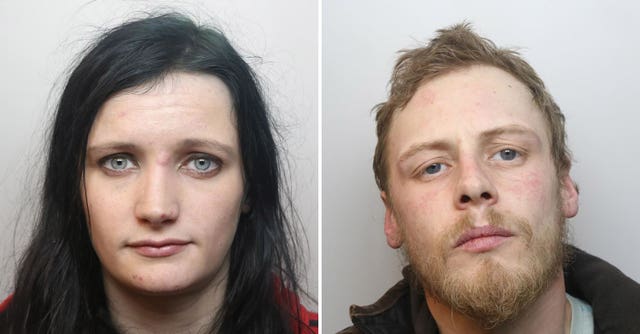 Handing the pair life sentences at Derby Crown Court on Friday, Mrs Justice Amanda Tipples said the pair were "persuasive and accomplished liars" who inflicted "unimaginable cruelty" on their son.
She said: "You both knew that Finley was very seriously ill and dying… yet you deliberately failed to seek any medical help for him and you made sure that he was not seen by anyone that could have rescued him and taken him away from your care.
"He was subject to repeated abuse on multiple occasions. Once the injuries had been inflicted, Finley's daily experience was one of considerable pain, distress and suffering.
"It was obvious to both of you by December 16 that Finley was very seriously injured, and he was utterly miserable.
"He was no longer able to sit up and play with his toys. He was unable to feed himself."
She added: "By the evening of December 23 he was plainly dying. There was nothing subtle about this at all. It was plainly obvious to both of you."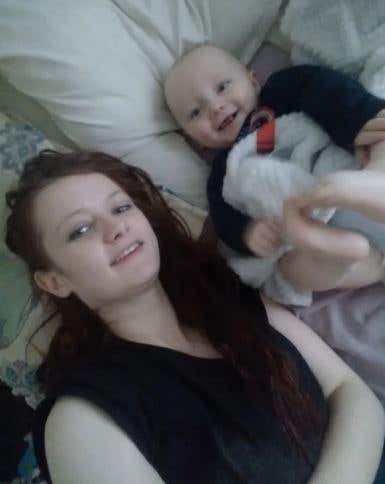 Immediately before she passed the sentence, the judge said: "Neither of you have shown any remorse at all for what you have done."
The pair showed no emotion and remained silent during sentencing, while family members wept in the public gallery as Mrs Justice Tipples detailed the horrific abuse they inflicted on Finley.
He had been in the care of Boden, of Romford Way, Barrow Hill, Chesterfield, and Marsden, of no fixed address, for just over a month after a Family Court deemed they did not pose an unmanageable risk to their son in the weeks before his murder.
In documents submitted to the Family Court, Boden, 30, described his son as "perfect" and Marsden, 22, said he was a "cuddly, chunky munchkin".
But in the time he spent at his family home in Holland Road, Old Whittington, Derbyshire, Finley was the victim of what prosecutors called a "savage and brutal" campaign of abuse, surrounded by squalor in the home of his cannabis-using parents.
Images shown to the jury depicted a house full of clutter with cannabis paraphernalia next to gone-off baby formula and items of Finley's clothing covered in his blood, saliva and faeces.
Documents, since released to the PA news agency by the courts, show that at the Family Court hearing in October 2020, magistrates were shown images of a tidy home and heard from the parents that they "had worked really hard to make changes".
The court ordered he should be returned to them within eight weeks and did not order further drug testing despite Derbyshire County Council raising "some concerns" over their parenting abilities and asking for a four-month transition.