A compensation bid by Covid-19 pandemic-hit students seeking to recover some of their "eye-watering" tuition fees after feeling "cheated" by their educational experience at one of London's leading universities has reached the High Court.
Nearly 1,000 current and former students are bringing a claim against University College London (UCL), with thousands more wanting to join the legal action, alleging the university breached their tuition contracts.
Lawyers for the students accuse the university of trying to "fob them off" in their bid to "seek justice", arguing UCL broke "promises" over its services during strike and coronavirus-affected years between 2017 and 2022.
Undergraduates and graduates, who can pay from £9,250 to £25,000 in fees per year, say they "have had enough" and are entitled to compensation over cancelled teaching days, tuition moved online and restricted access to facilities such as libraries and laboratories, a judge was told.
UCL is resisting students' bid to join together their claims for damages at a preliminary hearing in London on Wednesday.
The university says if a group litigation order is granted it could lead to costly cases being brought against 17 other universities.
UCL also argues the legal action should be paused so that complaints can first go through internal processes or an ombudsman – the Office of the Independent Adjudicator (OIA).
The legal team behind the students' High Court action claims more than 100,000 students have registered so far to be part of potential litigation against other institutions.
Speaking outside court ahead of the hearing, David Hamon, 27, one of the students bringing a claim against UCL, said his international public policy masters degree had turned into a "cold, damp takeaway".
He told the PA news agency: "We had expected to study a world-class degree at a world-class institution and interact with the global community and some of the best academics in the world.
"What we got was a cold, damp takeaway. We spent the entire year locked in rooms, under a huge amount of pressure, with no social interaction at all."
Mr Hamon said his workload was not reduced during the pandemic, some lectures were pre-recorded or turned into a podcast and that he wished he had taken out his loan at a different time.
Daniel Amery, 22, who grew up in Bristol and recently finished his law degree at UCL, told PA: "There was no point in me coming to London, I might as well have enrolled at the Open University because I did just get a fully online course.
"It's very unfair, it's not just an emotional issue, it's a legal issue. Even though Covid has ended, we are still getting a lot of hybrid learning."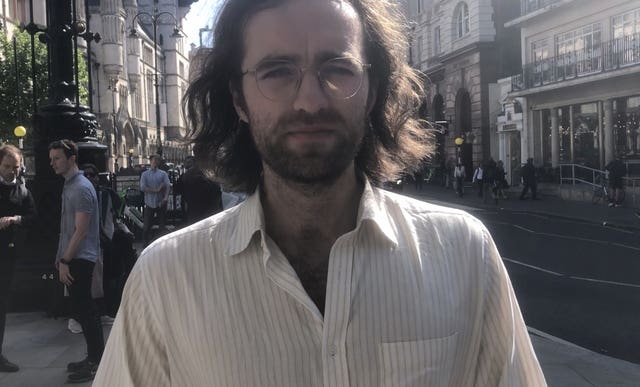 Anna Boase KC, representing students, told the court "they entered into a bargain with UCL for which they had to pay handsomely".
"They didn't get what they bargained for and they seek justice," the barrister said.
In written arguments, Ms Boase said: "These consumers, many of whom are young people, have had enough.
"Their contract with UCL was, for many, the first substantial contract of their lives and, justifiably, they feel cheated out of their bargain.
She added: "The claimants' case is that, on all versions of the student contract, UCL owed a duty to provide in-person tuition and physical access to facilities."
She said some 924 students had issued claims against UCL, with 2,147 more wishing to have their cases added to the legal action.
UCL has more than 40,000 students a year, which "gives a sense of the total potential number of claimants", Ms Boase told the court.
She added in written arguments that UCL's "contractual performance fell short of that promised" and it had not offered students fee discounts "in recognition of its short performance" during the pandemic.
Instead, the university had "enjoyed bumper financial years", with tuition fee income increasing 41% between 2018 and 2021, the barrister said.
Ms Boase said UCL's bid to pause the legal action would create "many months of delay" and lead to "increased, irrecoverable costs", adding in court that proposed alternative ways of settling the disputes were "woefully inadequate".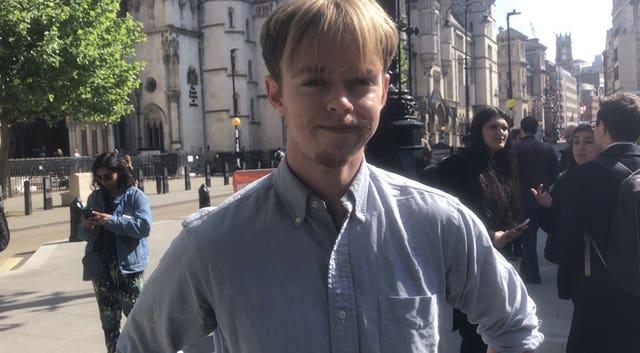 She said UCL's own complaints procedure was "very unlikely to lead to a satisfactory resolution of the claims and would amount to no more than a tick-box exercise which delays the claimants' access to justice".
John Taylor KC, for UCL, said in written arguments that "the denigration of UCL and the OIA is unwarranted" and that alternative complaint procedures were "fair, transparent and accessible", and could save time and money.
He said the claims against it needed more detail and had been "formulated at an inappropriately high level of abstraction" given "the disparity of contractual terms, the thousands of programmes and modules, years of study, different strike dates and different effects of Covid-19".
Mr Taylor said there could be "several thousand different permutations" of how strikes affected its 440 undergraduate and 675 graduate programmes.
Students seeking compensation cover over 1,000 programmes from accounting to zoology "and everything in between", the barrister said.
UCL spent more than £5 million making Covid-19 adaptations and "made clear" that teaching and facilities would be impacted in affected academic years, the court was told.
"Quite how those claimants can say they were contractually entitled to in-person teaching and unrestricted access to facilities in breach of Government guidance is unclear," Mr Taylor said.
He said it was implied that UCL was targeted for a "pilot" group claim because it was "wealthy and profited from students fees", but said the university was a not-for-profit institution and had charitable status.
The hearing concluded on Wednesday, with Judge Barbara Fontaine saying she would give a written ruling at a later date.