The Prime Minister has said the UK "will honour" its commitments with the European Union ahead of a key cabinet meeting to discuss the Brexit "divorce bill".
Theresa May said the Government position had been made "very clear" in her speech in Florence in September, adding no other member of the European Union would have to pick up the UK's tab for the current budget cycle.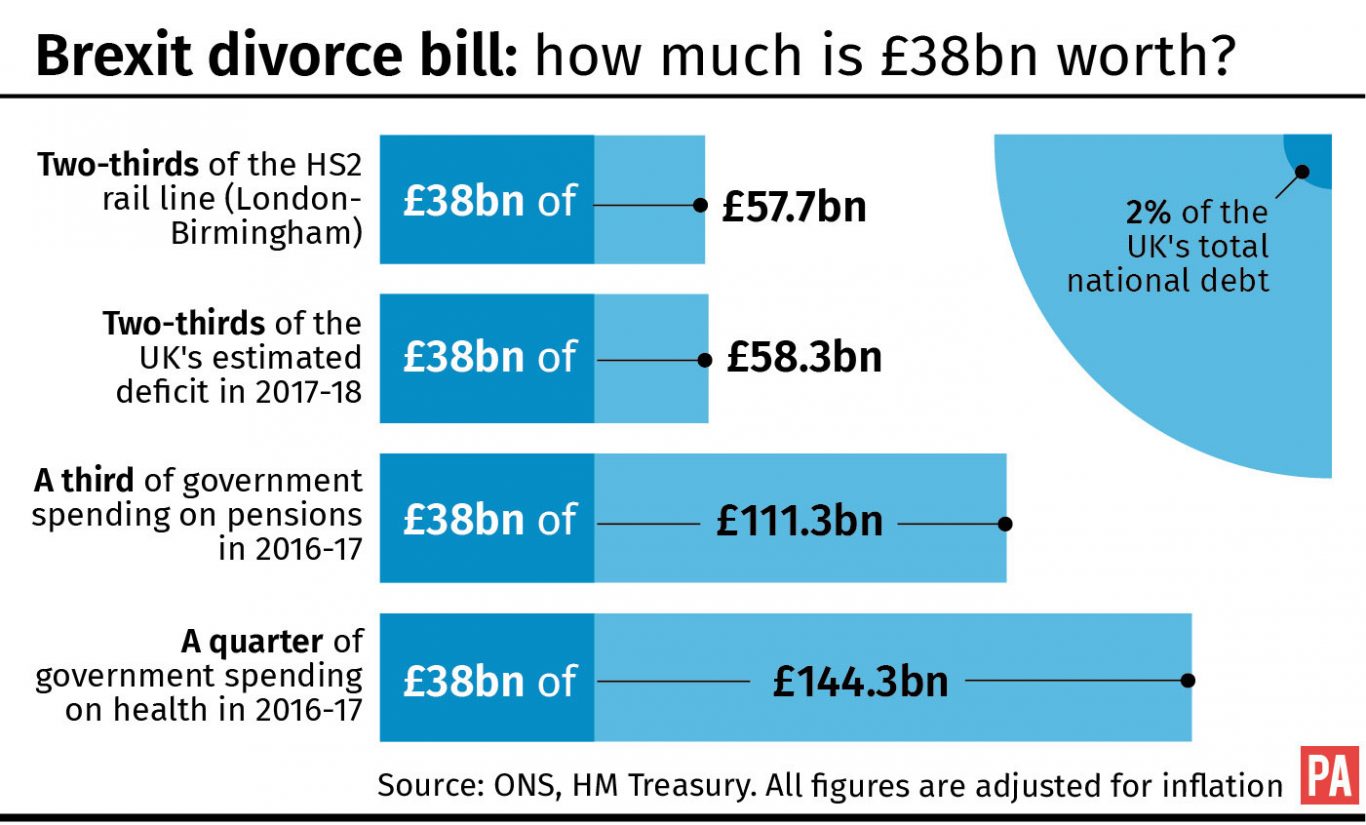 Speaking on Monday, she said: "I set out in my Florence speech that we will honour our commitments.
"I was very clear about that, as I said – for the current budget plan – no other European Union country needs fear that they will have to receive less or pay in more.
"We've been very clear that we will honour our commitments."
Mrs May, speaking after a tour of an engineering training centre in Birmingham, added: "But what I want to see is developing that deep and special partnership with the EU for the future and I want to see us moving together because as I've always said, a deal that's good for the UK will be good for the European Union."
The Prime Minister was joined on the tour by Chancellor Philip Hammond and Business Secretary Greg Clark, as ministers earlier announced a £1.7 billion plan to improve city transport links and more cash for research and development opportunities.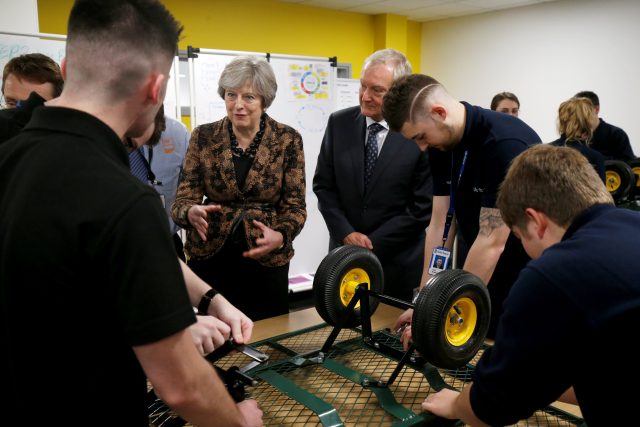 Asked if there was any friction from cabinet colleagues over the Brexit bill, Mrs May replied the position set out in Florence had been "agreed by the cabinet".
She said: "We're continuing with the negotiations with the European Union, but the Government is clear, we want to build that deep and special partnership with the European Union for the future.
"We believe that is not only in our interest – it's in the interest of the main EU 27 as well."
Her visit came as the EU's chief negotiator Michel Barnier said the bloc wants to offer the UK its "most ambitious free trade agreement", but warned there was no question of Britain "cherry-picking" elements of the single market.
Mrs May said negotiations had so far been "constructive and positive", adding "progress has been made" in areas like citizens' rights.
She said the UK wanted a deal "which will be good for businesses, good for people, good for jobs and prosperity here in the UK, and in the remaining EU 27".
Asked if a breakthrough in the talks was close, the Prime Minister said: "I've set out very clearly what the Government's position is and we continue to negotiate with a view to getting to the point where we can actually start to move forward on the deep and special partnership for the future.
"What's important is that the UK and EU move forward together."