German chancellor Angela Merkel has said she is "very sceptical" about the idea of running a minority government and a new election would be a better option if it is not possible to form a coalition.
Mrs Merkel's attempt to build a coalition of her conservatives and two smaller parties collapsed on Sunday.
Her partners in the outgoing government, the centre-left Social Democrats, insisted on Monday that they will not renew the alliance.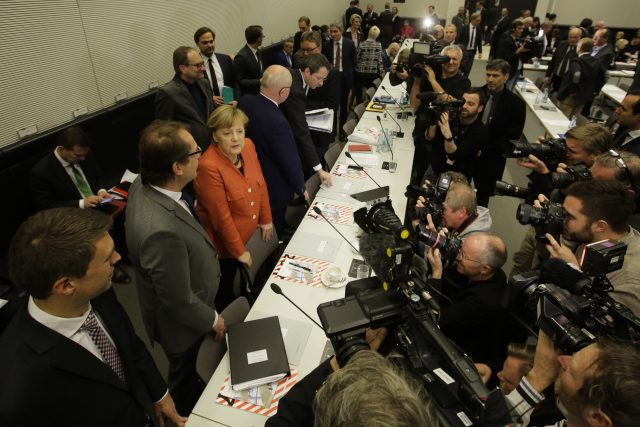 No other politically plausible combination has a parliamentary majority, leaving a minority government or a new election as the only options.
Mrs Merkel said in an interview with ARD public television's Brennpunkt programme: "I don't have a minority government in my plans….I don't want to say never today, but I am very sceptical and I think that new elections would then be the better way."
Germany's president has urged the political parties to reconsider their positions and make it possible to form a new government.
President Frank-Walter Steinmeier, who would have to decide on those options, said he will meet the various parties this week and urged them to rethink.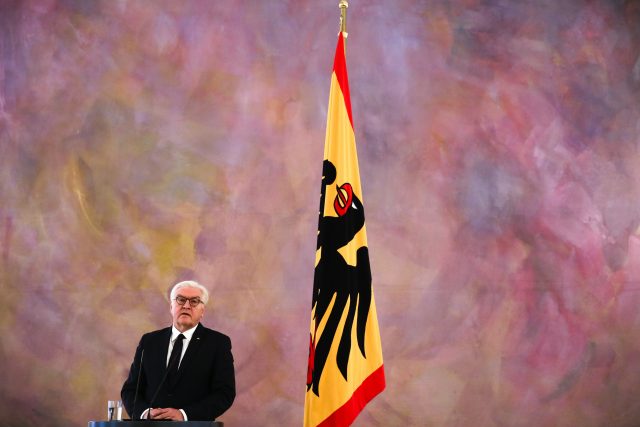 Mr Steinmeier said: "There would be incomprehension and great concern inside and outside our country, and particularly in our European neighbourhood, if the political forces in the biggest and economically strongest country in Europe of all places did not fulfil their responsibility."
Germany's September 24 election produced an awkward result that left Mrs Merkel's two-party conservative bloc seeking a coalition with the pro-business Free Democrats and the traditionally left-leaning Greens.
The combination of ideologically-disparate parties had not been tried before in a national government, and came to nothing when the Free Democrats walked out of talks on Sunday night.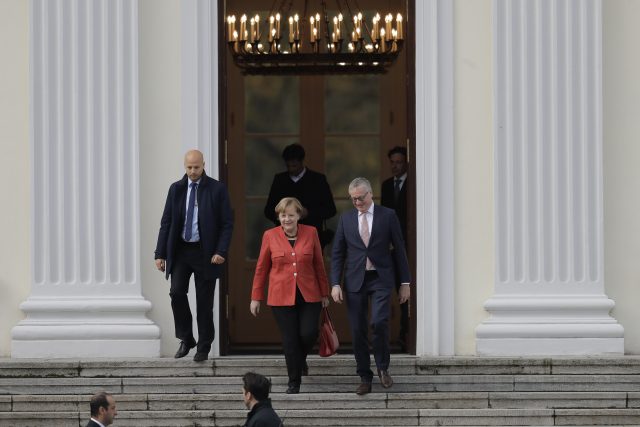 Mrs Merkel said her conservatives had left "nothing untried to find a solution".
She said that she "will do everything to ensure that this country is well-led through these difficult weeks".
It is likely to be a while before the situation is resolved.